en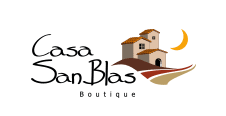 ACCOMMODATION
The primary concept incorporated into the design of Casa San Blas Boutique, is that of warmth and comfort, a place to feel at home while traveling in Cusco Peru. As you walk through our house hotel you will admire our rustic furnishings from Peru, which release an air of quality. Above that we incorporated artworks of the textile tradition, that provide you a unique learning opportunity.
Casa San Blas Boutique, hotel in Cusco Peru, has 18 rooms: 12 Standard rooms, 05 Suites and 01 Senior Suite. Each room has its Icons of interpretation as a result of the textile meditations, which are complemented by hand carved rustic furniture, plus new luxurious comforters, pillows and bedding. We also have a balcony terrace on the third floor so our guests could enjoy a panoramic view of the city of Cusco Peru.
At Casa San Blas Boutique, hotel in Cusco, you will find:
Rustic style handmade furniture cusqueños artisans.
Extra large beds, to ensure that our taller guests can enjoy a good night's rest.
High quality bedclothes.
Safe deposit box.
Phone.
Free streaming.
Blackout curtains.
Private bathroom with 24-hour hot water.
Amenities biodegradable from «Jardines del Zen and Aromaterapia»  and hairdryer.
Hot water bottles (for warming beds as part of turndown service).
Address Peru:
Tocuyeros 556 Cuesta de San Blas, Cusco - Peru
Telephone numbers:

Reservations:
+51 984 033 770
Whats App:
+51 984 033 770