en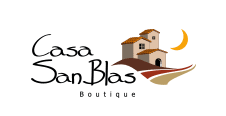 Check in/Ingreso:

Check Out/Salida:

Guest/Huespedes:

Children/niños:

Casa San Blas boutique / Cusco Hotel / Accommodation
Suite Queen
Our Suites are located in the upper level of our hotel, with direct access to the terrace, which has an impressive view of the city of Cusco. From this point you will be able to see the traditional neighborhoods, the churches and their bell towers. During the night, the lights that illuminate the city give us a postcard view.
We have double rooms (with matrimonial) and triple rooms, furnished with queen-size beds (depending on the accommodation option they offer). They have a small lounge area with an equipped kitchenette. Most of them have two levels which allow our guests to enjoy an amazing view of the city of Cusco Peru, from the San Blas neighborhood at all times of the day.
In our Suites we provide free of charge purified water (by reverse osmosis) available in bottles, during the entire stay. Natural herbal infusions from our organic garden are available at the kitchenette.
Our Suite Matrimonial includes:
One Queen bed (Length: 2.03mts/6.5ft & Width: 1.53 m/ 5.02 feet)
Designer toiletries
Hand-made Colonial furniture
Blackout drapes/curtains
In room safety deposit box
Turn Down service
Hot water bed bottles
Private bathroom
Hair dryer
Room service
Bath robes
High speed wireless internet
Room heater (complimentary access)
Tv por Streaming
.
.
SUITE: Inti Llocsemushan
DESCRIPTION: SUN DURING DUSK AND DOWN
The sun symbolizes the most important cycle period of life "The day". Both figures repre- sent the sunrise and sunset
MEDITATION: JOURNEY TIME
A journey is the period of time of our life. Each individual should establish tasks for the day. It tells us that there is time for everything. The nature marks these cycles, we cannot force the journey farther than that.
The time that has been given is a gift. We`d better choose our tasks and duties with wisdom.
.
SUITE: Chaska
DESCRIPTION: STAR
The star is frequently represented on the textiles. Their tips oriented towards the four sides, give us the sensation of its brightness.
MEDITATION: SELF ESTEEM
The teaching of "chaska" is that each indivi- dual has to be conscious that he/she is a star. It is important to value ourselves. Only by loving ourselves first can we spread love.
Our Rooms
Address Peru:
Tocuyeros 556 Cuesta de San Blas, Cusco - Peru
Telephone numbers:

Reservations:
+51 984 033 770
Whats App:
+51 984 033 770