en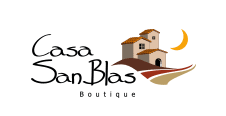 Check in/Ingreso:

Check Out/Salida:

Guest/Huespedes:

Children/niños:

Casa San Blas Boutique | Cusco Hotel
.
ABOUT US
Our dream began at the dawn of a new century, when we embarked upon the creation of Casa San Blas Boutique, hotel in Cusco.
We found a small 17th century house which had been carefully and tastefully restored using traditional materials (adobe, stone, wood and leather), with special care taken in every small detail.
We knew that it would make the perfect setting for our first boutique hotel in Peru.
We are proud of having created a product which meets the very highest standards of quality. The architecture of our establishment harmonizes with its surroundings while at the same time offers our guests comfort and safety, personalized service, and serving as a reference point for other companies in the travel industry to follow, in terms of social, cultural and environmental responsibility.
After more than a decade, we have hosted thousands of satisfied guests and built up a prestigious reputation for the Casa San Blas Boutique, hotel in Cusco.
.
OUR VISION
Our aim is to be acknowledged for our commitment to the highest standards of quality and as the only Boutique Hotel in the city of Cusco with excellent service and added cultural value based upon the study and interpretation of traditional textiles.
.
OUR MISSION
We strive to offer our guests an unforgettable, comprehensive and quality experience based upon personalized service, added cultural value and the putting into practice of a sustainable development policy.
.
OUR VALUES
Our actions define us, and with this in mind we put into practice our values:
We are courteous at all times towards our guest and everyone who visits our hotel.
We are proactive in the promotion of our tourism activities, while respecting the environment and working towards the conservation of our cultural heritage.
We are respectful towards our partners, customers, colleagues and employees, both within and beyond the hotel.
We work as a team to ensure continual improvement in our standards of quality.
We strive for constant growth and our work as individuals and professionals is geared towards perfecting our service.
We celebrate excellence in our daily effort to achieve our goals and ambitions.
We apply what we have learned in our personal and professional lives.
AWARDS
We are one of the 10 hotels with exceptional service in Peru
*****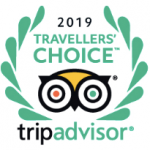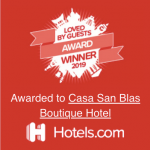 Address Peru:
Tocuyeros 556 Cuesta de San Blas, Cusco - Peru
Telephone numbers:

Reservations:
+51 984 033 770
Whats App:
+51 984 033 770