en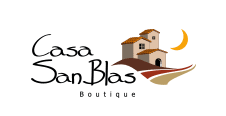 Check in/Ingreso:

Check Out/Salida:

Guest/Huespedes:

Children/niños:

EXPERIENCES
Cusco is more than just a traditional destination. It is a city to enjoy and discover and no one better than the residents of Cusco to help you embark on the adventure of discovering Cusco at your own pace.
Our team is trained to offer you:
Information on places of interest (restaurants, cafes, museums, mansions, traditional neighborhoods, entertainment centers, art galleries, craft markets).
Culinary experiences (cooking classes, lunches and private dinners) at La Casona Princesita, just 15 minutes from our hotel, where we have our own Gastronomy Museum dedicated to the Peruvian Gastronomy.
Cultural experiences such as: Andean marriages, renewal of marriage vows, offerings to Mother Earth, coca leaf reading, learning experiences or seminars in special locations, just 15 minutes from our hotel.
Visits to Planetarium Cusco, our cultural activity of observation of the southern sky and interpretation of Inca astronomy, which offers shared and private functions from Monday to Saturday.
Recommendations of other nearby attractions to complement your travel experience in Cusco.
We are also able to offer you daycare services for children and medical assistance, whenever necessary.
Address Peru:
Tocuyeros 556 Cuesta de San Blas, Cusco - Peru
Telephone numbers:

Reservations:
+51 984 033 770
Whats App:
+51 984 033 770