en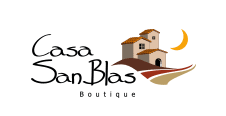 Check in/Ingreso:

Check Out/Salida:

Guest/Huespedes:

Children/niños:

TIKA BISTRO
Peru's gastronomy is an important part of our culture. As guardians of our traditions, we have assumed the challenge of creating a space in which travelers can indulge their palates in our Tika Bistro.
We are careful to offer fresh products, so that our guests can be sure that the flavors they will experience will offer them a connection with our Mother Earth, Pachamama.
Our highly-trained team prepares local dishes and international food. Our menu has been designed to provide travelers with the finest nourishing food at all hours of the day and evening.
Tika Bistro also serves breakfast, offering our guests a delicious buffet including fruits, cheeses, cold meats, eggs, bread and beverages, guaranteed to provide them with the energy they will need during their daily excursions round the city of Cusco.
Address Peru:
Tocuyeros 556 Cuesta de San Blas, Cusco - Peru
Telephone numbers:

Reservations:
+51 984 033 770
Whats App:
+51 984 033 770