FESTIVITY OF «SEÑOR DE TORRECHAYOC», Urubamba – Sacred Valley
They say that in the mid-twentieth century, worship began to a Cross that had been placed in the middle of the snow.
It is said that travelers and passers-by near the cross had dreams in which the Lord of the Cross told them about the intense cold that he had in the place. The comments of these dreams came to the ears of the parish priest of a nearby community who made all the arrangements for transfering of the cross to Urubamba where his cult grew until he appointed Lord of Torrechayoc, Lord of the province of Urubamba, in the Valley Sacred of the Incas.
The celebrations in homage to the Lord of Torrechayoc, begin approximately the second week of May (generally a Saturday), in which different activities are programmed, among them a Mass that is celebrated in a sports stadium due to the quantity of people who arrive to the town, impossible to fit in a church.
After Mass a colorful parade with different typical dances organized by groups of faithful takes place.
As night enters, the sky is lit with fireworks, a result of the burning of fireworks castles.
The following day, the Cross of the Lord of Torrechayoc, goes out in procession through the main streets of Urubamba, in a colorful tour, full of music, dance and abundant faith.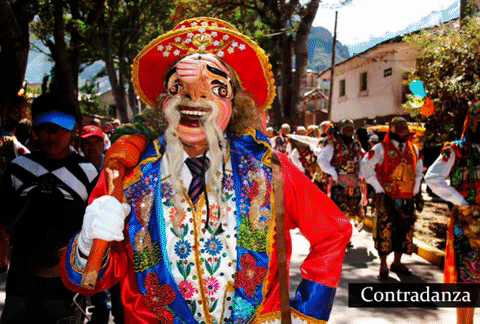 If you want to be part of this traditional festivity and witness the religious syncretism that abounds in the religious festivals of Peru, do not forget to:
Get the holiday program updated with the schedule of activities.
Pack a small backpack with sunglasses, hat and sun block (solar radiation in the saw is very strong).
Enlist your camera in advance. Clear your memory card and charge the battery (if possible take an extra one)
Do not lose sight of your personal belongings. You will be in a very busy area, so you must be attentive to make sure you do not lose any object, especially those of value.
If you are accompanied by friends, it is recommended to define a meeting point to meet in case they separate and enjoy the party without any fuss.