en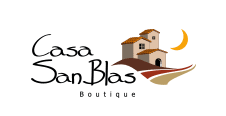 Check in/Ingreso:

Check Out/Salida:

Guest/Huespedes:

Children/niños:

Casa San Blas boutique / Cusco Hotel / Accommodation
SENIOR SUITE
Casa San Blas Boutique, hotel in Cusco Peru designed a special area to provide an unparalleled experience. A suite with balcony overlooking the traditional Tocuyeros street in the neighborhood of San Blas equipped with a queen-size bed, a bathroom including a jacuzzi, a lounge area with a kitchenette.
In our Senior Suite we provide free of charge purified water (by reverse osmosis) available in bottles, during the entire stay. Natural herbal infusions from our organic garden are available at the kitchenette.
Our Senior Suite includes:
One Queen bed (Length: 2.03mts/6.5ft & Width: 1.53 m/ 5.02 feet)
Designer toiletries
Hand-made Colonial furniture
Blackout drapes/curtains
In room safety deposit box
Turn Down service
Hot water bed bottles
Private bathroom
Hair dryer
Room service
Bath robes
High speed wireless internet
Room heater (complimentary access)
Tv por Streaming
.
.
SENIOR SUITE: Tarpuy
DESCRIPTION: HARVEST
Foods are represented in Inca textiles associated with mother earth. In the Andes barter was and is practiced. It is the exchange of products based on principles of solidarity, equity, trust, and reciprocity. The surplus was preserved and kept.
MEDITATION: RESPECT, SOLIDARITY AND RECIPROCITY
It is time to start thinking about mother earth that provides us nourishment. We should respect, and take from it only what is necessary with gratitude. It is time to reflect on the value to the effort and hard work, appreciate what others give us, as much as what we can give, by practicing solidarity equity, trust and reciprocity. Saving is a way to prevent the future.
.
Address Peru:
Tocuyeros 556 Cuesta de San Blas, Cusco - Peru
Telephone numbers:

Reservations:
+51 984 033 770
Whats App:
+51 984 033 770