STANDARD ROOM: Chuskayo
DESCRIPTION: STICH
Chuskayo is a type of decorative stich. It is used to join together two pieces of fabric.
Rather than hiding the stiches as our tailors do. It is an opportunity for our weavers to use their creativity through colorful and varied designs.
MEDITATION: UNION AND HAPPINESS
The message is a celebration of union and society; when one begins a project bringing together two part elements to make it bigger and better, it should be done with joy.
STANDARD ROOM: Qeswa
DESCRIPTION: ROPE
Ropes are made in the Andes by putting together and twisting small fibers of hay to make them resistant. They are amazingly used for suspension bridges.
MEDITATION: LINKS, BRIDGES
It is time to establish links, to build bridges of understanding with the ones we love and encourage communication with new relationships.
STANDARD ROOM: Cocha
DESCRIPTION: LAKE
This design symbolizes how the water moves in concentric waves that were previously still. Just a simple touch, even the smallest pebble creates a force strong enough to change its appearance, the movement increases in size.
MEDITATION: INITIATIVE
Change can begin in even the simplest act; it can bring about changes that we do not imagine. This is the moment to believe in changes and take the first step.
STANDARD ROOM: Mayu
DESCRIPTION: RIVER
It is a symbol of a river or running water important element for life. Water flows in
a dynamic and changing manner towards a destination, the whirlpools formed in turbu- lence are represented as «eyes».
MEDITATION: FLOW
Just like water seeks to find its path and adapts to the ground. Human beings should have the ability to toss up difficulties. Even in the worst moments, the «eyes» appear to let us see far beyond giving answers to our doubts. In the journey of life we should not lose our way to acchieve our goals.
STANDARD ROOM: Hampato
DESCRIPTION: FROG
The frog dwells in ponds; it is closely related to the principle of life. During its evolution it goes through different physical phases; egg, tadpole) which lives in the water). It finally migrates to the land becoming a frog.
MEDITATION: THE ABILITY TO CHANGE
We need courage to face changes and adapt to new times. Our life is constantly changing, we should not be afraid of beginning new projects, new cycles. We cannot hold onto the past that may be harmful to our hearts, let's be positively open to changes.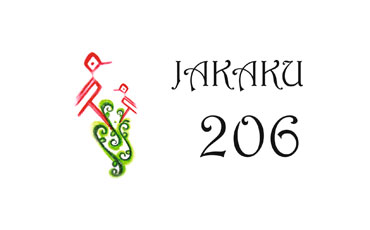 STANDARD ROOM: Jakaku
DESCRIPTION: BIRD
It is the stylized shape of a migrating bird that appears in the high lands before the agricultural activities, before the preparation of the soil for planting. When it is seen in unusual places or at different times, one should be careful.
MEDITATION: ANNOUNCEMENT OF NEW TIMES
When this sign arrives to your life, it is time to think about new beginnings, new projects. You should also be aware of the environment to do it carefully and at the right time.
STANDARD ROOM: Sonqo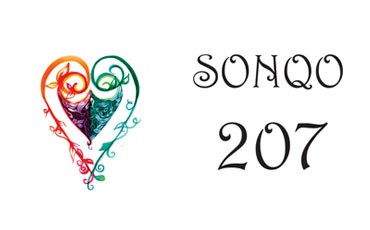 DESCRIPTION: HEART
In most of the cultures, the heart associates with feelings specially joy and love.
The colorful designs of their clothing used in celebrations express those feelings.
MEDITATION: FEELINGS
The universal concept of love, one of the values of our ancient culture ( along with work, knowledge ) brings its strength and thrust like a light in your path. Let love guide every event in your life.
STANDARD ROOM: Loraipo
DESCRIPTION: FLOWER
It is a design of a flower circumscribed in a diamond. It has many variants and mea- nings. In this case, in the Andes it is used in rituals belts, especially for marriages.
MEDITATION: LOVE OF COUPLE
In the Andes we understand that each one of us is in constant quest of a complement. The union can only happen between complete and free beings.
STANDARD ROOM: Sara
DESCRIPTION: CORN
The corn gives the work a ritual, symbolic and celebration, meaning. The value of the corn is key in the socialization process as it serves to elaborate the chicha, it is also vital in the community work and the celebrations of alliances.
MEDITATION: THE FRUITS OF LABOR
The fruits achieved with hard work are also a gift of the Mother Earth (Pachamama). It is time to harvest and to celebrate in communi- ty. Enjoy the outcomes of your efforts as gifts that you have been granted.
STANDARD ROOM: Apasanka
DESCRIPTION: SPIDER, THE WEAVER
The spider extends its fabric to infinity, weaving a world of relationships.
MEDITACON: CONNECTIVITY
The qualities of the weavers of The Andes are: order, discipline, vision, perseverance, creativity, joy; but only order and discipline allow the creative process to result in a piece of art. Life is understood as a net where we are all connected in such a way that our acts influence others.
STANDARD ROOM: Urpi
DESCRIPTION: DOVE
This is the stylized shape of a dove. The geometric textile shows pigeons in couples. They symbolize tenderness. In other cultures, the dove symbolizes peace, and the messenger.
MEDITATION: TENDERNESS AS AN ESSENTIAL ELEMENT IN RELATIONSHIPS
When we get this symbol in our lives, it is time to bring from our inner self the tender- ness that we learned in our childhood. We should feel peaceful. It could also announcenew relationships.
STANDARD ROOM: Warmi
DESCRIPTION: WOMEN
The feminine essence in a simple but clear icon is common in the tissues.
MEDITATION: FEMINITNITY
The feminine spirit is present in all the acts of life. If you are a woman, connect with the creativity and fertility of your nature. If you are male, seek inspiration in the beauty and wisdom of intuition, both categories are feminine par excellence.